Preparing for the Future
Senior living is changing. Some shifts are a natural result of a new generation retiring, while others are the fallout of the recent pandemic. As a result, the expectations for amenities and services have risen, with a greater emphasis on a holistic approach.
Distinctive Living communities strive for continuous improvement and development. Keeping track of future trends is part of maintaining our standard of excellence.
The Grey Tsunami
A demographic shift, known as the gray tsunami, marks an accelerated retirement trend based on aging Baby Boomers. According to US Census data, by 2030 all Baby Boomers will be at least 65 years old.
Baby Boomers, the generation born between 1946 to 1964, includes more than 73 million people. Although the growing number of seniors does warrant some expansion, the concern is appealing to a group of seniors who don't want a boring "old folks home."
Modern seniors want life-enriching programming. They want active living, not just independent living. Although some older members of the generation are less tech-friendly, many seniors have expectations for technology in their residences and community amenities.
The Grey Tsunami is a generation that values choice, community involvement, and wellness. Senior living communities need to reflect those values and keep up with their high expectations to gain their interest as residents.
Independent Living vs. Active Adult Living
Although there is a demand for personal care and memory support services, a senior living community shouldn't overlook the importance of independent living. Activity seniors want amenities and services that support their ability to do more.
The wave of Baby Boomer retirees wants to invest in an active living community. Personal care and health services are essential, but creating a stimulating environment will appeal to more seniors.
The Baby Boomer generation experienced record income levels, and they're the wealthiest generation in US history. Yet, for three-quarters of American Boomers, much of that wealth is real estate—namely their home. Many Baby Boomers want to age in place, a concept growing in popularity since the COVID-19 pandemic.
When seniors decide to downsize their homes, it's crucial that the perks of senior living make our communities their first choice.
Independent living also has new competition: active adult living. As a result, 55+ communities must strive to make the lifestyle of independent living appealing to seniors wanting more social and physical activity.
Marketing Matters
The wealthiest retirement generation has options. Seniors housing is a competitive market. The internet age has made seniors (and their tech-friendly families) savvy about the range of possibilities. Digital marketing is crucial for senior living operations, as it gives our communities a voice.
Marketing is more than telling seniors that Distintictive Living communities exist. If you've heard anything about marketing, you know it's about sending the right message. Digital marketing is also like an interview. Seniors are asking the questions, and we're sharing answers to show off what we can offer.
Virtual tours are also becoming more common. Seniors and their families want to know and see more of their potential homes before visiting in person. Seniors have options, and digital marketing ensures more eyes notice why we should be their first choice.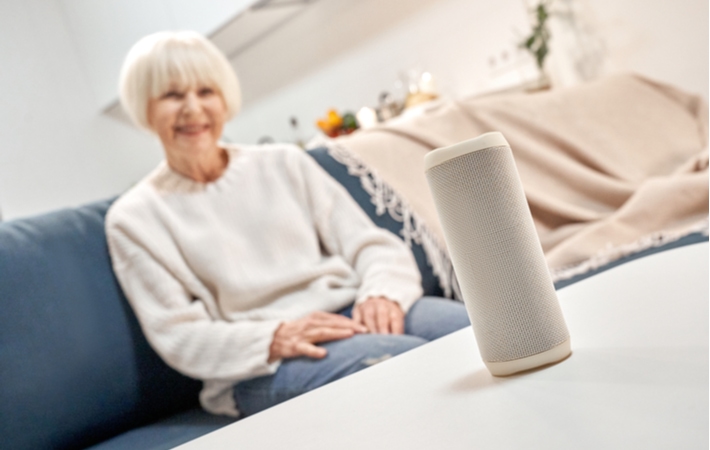 Expanding Technology
Expectations for technology are changing. The Baby Boomer generation may not have grown up with the same technology as millennials, but many raised millennials or engaged with adults familiar with modern technology. In other words, they know the technology is available, and they expect to see some of it in their community.
Seniors won't necessarily expect iPad ordering at dining halls, the latest gaming systems in entertainment spaces, or complimentary smartwatches. However, they'll likely expect more communication and organizational technology. After the 2020 pandemic, nearly 80% of senior living providers increased investments in smart technology.
New and innovative technology can benefit residents and staff. Implementing technology can reduce operation costs, optimize staffing, improve health monitoring, and update security. Some smart devices can also allow seniors more control in independent living and more connection in assisted living.
For example, seniors can set reminders using Google Home or Amazon Echo (Alexa), such as appointments and medication times. The same devices can also play music or call their family. Additionally, specialized devices like LifePod use 2-way voice services and an alert system to improve communication between seniors and caregivers.
Resident portals are another must-have service. Having a resident-only website allows seniors to access services with the tap of a button (or screen). It can help seniors contact staff or other residents. Other common portal features include:
Event & activity schedules
Concierge services
Online content (resources, entertainment)
Distinctive Living locations have golf simulation rooms, but what about simulating other experiences? VR (virtual reality) is becoming more accessible and affordable. The types of experiences available through VR allow seniors to enjoy various sights and adventures from the comfort of their community.
Adapting to a Changing Future
Distinctive Living has been in the senior housing business for over 20 years. We've overcome plenty of challenges during those years, and we continue to strive for innovation and growth. Adapting to changing demands is how we set our communities apart from traditional, outdated senior living experiences. Contact us today to learn more about our approach to fostering a modern senior community.