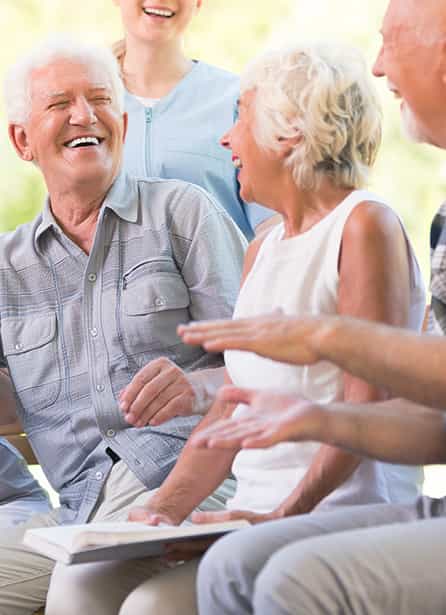 A New Resident Experience
Distinctive Living is all about revitalizing the senior living industry. Our communities are a place where residents are masterfully assisted and supported. Our teams are dedicated to working alongside each resident to improve their quality of life and make their time with us as enjoyable as possible.
By promoting physical, mental, and social well-being, we're committed to providing a space where every resident can reach their full potential. Our goal is to develop communities into top-notch living spaces for residents through actionable management strategies.
The Distinctive Living Dimensions
Senior living communities under Distinctive Living management will love the benefits of this holistic approach to active community living. Our practices focus on enriching our residents' lives using five dimensions of wellness, which are present throughout all of our amenities and services.
Learn
Connect
Be Active
Give
Be Spiritual

What Can Distinctive Living Do For You?