What Is an Active Adult Lifestyle?
Active adult living is the perfect solution for older adults who want to enjoy the benefits of community living, but don't need the same level of assistance as other lifestyle options.
Active adult residents crave an experience that allows them to focus on what truly matters to them: family, friends, wellness, and freedom. This is a great choice for those who are looking to bridge the gap between their current lifestyle and other living options like independent or assisted living.
It's also a great choice for communities. Active adult communities require less healthcare demands and fewer resources to operate, allowing communities time and energy to focus on providing the best experience possible.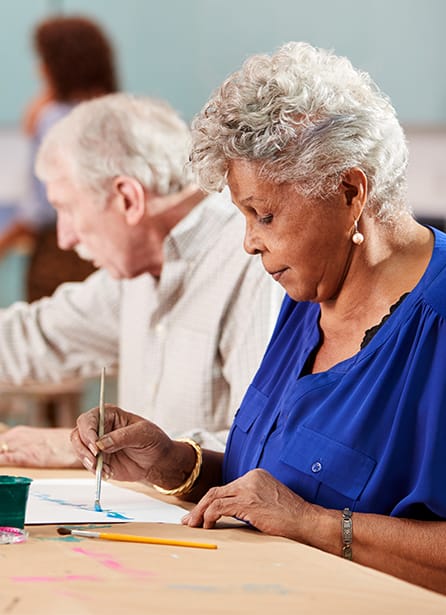 Is an Active Adult Lifestyle Right for You?
An active adult lifestyle is for individuals who:
Value their independence but want maintenance-free living
Want to downsize and experience cottage living
Desire more time to focus on hobbies and socializing
May not require everyday dining services
Making Life Simple
As a new wave of seniors and retirees enter the senior living sphere, it's up to communities like yours to offer incredible experiences for a diverse range of lifestyle needs.
At Distinctive Living, we can help you take your living experiences to new heights with the help of our experienced, forward-thinking senior living experts and provide an exciting new chapter in your resident's lives.
Connect with us to learn more today!

What Can Distinctive Living Do For You?