Whether you're just getting started on the job market or just looking for a fresh start, working in the senior living industry may be the right place for you. Where else can you find a career that makes a difference, provides growth opportunities, and offers an excellent work-life balance?
The Senior living industry is quickly expanding, and there are abundant opportunities available in independent living, assisted living, and memory support. No matter the lifestyle option, all senior living employees should share the same ideals and focus:
Encouraging independence in older adults
Offering choices and personalized services
Promoting dignity and respect
Ensuring a high quality of life for all residents
At Distinctive Living, our core values help us reach for daily excellence. We offer opportunities for authenticity and growth for every employee, and believe in making a difference in the lives of seniors.
We're built on pillars of:
Mutual Trust & Respect
Open Communication
Teamwork
Positive Working Environments
Continuous Improvement & Development
Honesty
Accountability
Passion
Excellence
If you're considering a career in senior living, contact Distinctive Living for our available opportunities. Our experienced and knowledgeable team can point you in the right direction.
The Time is Now
Senior living is a booming industry, and it's projected to continue expanding as life expectancies increase. Senior living communities are in high demand, and play an essential role in the American economy.
Senior living communities have evolved from clinical environments into more modern, hospitality-focused facilities. Adults are moving in at younger ages, seeking high-quality experiences and services.
The evolution of the senior living communities has caused a dramatic shift in hiring practices. Yes, healthcare experience is crucial in some roles, but hospitality experience is vital for many other opportunities within a facility.
Teamwork is imperative within senior living communities, and a wide range of experiences, strengths, and specialties are required to keep the wheel turning!
Job opportunities in senior living communities can consist of any of the following roles:
Caregiving
Nursing
Hospitality
Services
Culinary arts
Dining services
Management
Housekeeping
Maintenance
Marketing
Sales
Office administration
Creating Dynamic Experiences For Seniors
Healthcare is a massive part of the traditional retirement community experience, but many other roles are available within a senior living facility.
The staff strives daily to create rich and engaging experiences, including designing fitness classes, renovating and maintaining outdoor spaces, and providing comfortable, safe living spaces for residents.
Every community has its own personality; job opportunities, roles, and positions can vary widely from facility to facility. Senior lifestyle can affect the community dynamic; for example, independent living facilities may provide different services and amenities from a memory support community.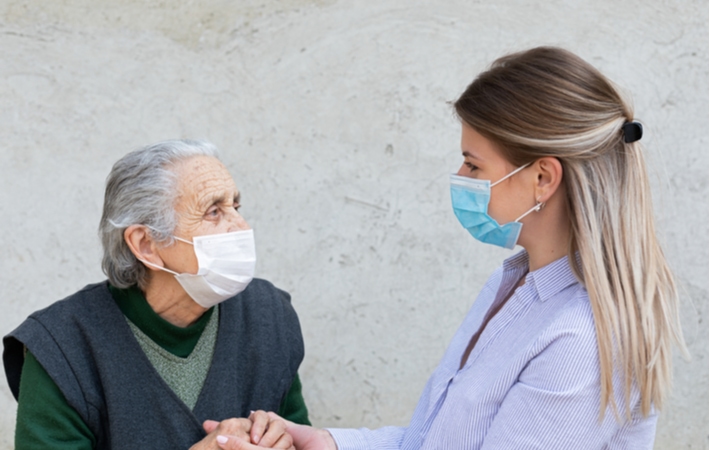 A Career or a Calling?
If you're considering a career in senior living, it's vital to note that jobs in this industry are typically not a 9-to-5, Monday to Friday experience. But, working in a retirement community can be unique and rewarding, with plenty of opportunities for professional growth.
Although schedules and routines are essential in a senior living community, for employees, every day is different; no one snoozes through on auto-pilot, that's for sure! A career in senior living means exciting challenges, opportunities to shine, and a need for flexibility.
Professional and personal rewards are tremendous for many people working in this dynamic industry. A few unique perks of a career in senior living can include:
Enrichment: Spending time with an older generation of adults and learning about their lives can be an impactful experience.
Supportive co-workers: Senior living community employees work in a specialized environment, and your team will be an incredibly understanding support system.
Opportunities for growth: In most senior living communities, employees come from various backgrounds and educational levels. Many facilities hire for positions from within their ranks, and entry-level jobs are considered valuable experience.
Connections: Staff members have the opportunity to form close relationships with residents, and share special long-term bonds.
Meaning: Your presence in a senior living community can make a difference in the residents' lives.
We've Been Waiting For You
Specific talents, experiences, and personalities can help shape the dynamics of a successful, compassionate team. The following traits can help ensure successful careers in a senior living environment:
Are you an optimist? A positive attitude is vital when working closely with seniors.
Are you respectful? Seniors want to be understood, cared for, and heard.
Are you empathetic? The ability to imagine yourself in the resident's position can help you build solid relationships within the community.
When you choose to work in senior living, you can touch hundreds of lives daily, and residents, their families, and co-workers will appreciate your efforts. Whatever your reason for considering this industry as a career option, your choice will be rewarded.
If you're interested in creating meaningful connections in a blossoming industry and finding fulfillment by enriching the lives of others, you've come to the right place. Many opportunities are available in various communities, and a new career could be right at your fingertips.
Reach out to our team for information about the current career opportunities at Distinctive Living. We've been waiting for someone special, just like you!