When it comes to your senior living community, it's important to provide your residents with the level of care they need. There are subtle differences between lifestyles, and knowing the benefits of each can help you meet your residents' needs.
The levels of senior lifestyles include independent living, memory care, assisted living, and active living. Understanding the different levels of care and the services and experiences that come with each is crucial for providing support that can help your residents live fulfilling lives.
Independent Living
Independent living can be ideal for seniors who are still able to live on their own but would like the added benefits of community living. In independent living communities, seniors can access housekeeping, maintenance, and sometimes communal dining.
An independent living community can be much like a house, though with services and experiences that are friendly to older adults. By giving residents the assistance they need, independent living can free them up to enjoy their time in the community.
Independent living can come with many experiences, such as planned events, gyms, salons, and anything else that may promote a social atmosphere. In fact, the benefits of social events can help seniors reduce their risk of many conditions linked to aging.
This level of care often offers private apartments or houses with full kitchens, allowing residents to cook their own meals if they choose. Although, an independent lifestyle can also include dining options for those who prefer to eat out with friends.
A prime benefit of independent living is that residents are able to maintain their independence while having access to assistance if needed. For example, if a resident were to experience a fall or illness, staff would be nearby and available to assist.
Assisted Living
Assisted living can be great for seniors who require some level of assistance with activities of daily living (ADLs), such as bathing, dressing, and medication management. This level of care can provide a similar range of services and amenities to independent living, just on a more comprehensive scale.
The support offered through assisted living may include meals, housekeeping, transportation, and social events for everyone to enjoy. Additionally, staff members can be available 24/7 to assist with ADLs as needed and might need to be medically trained.
Assisted living communities can promote independence while providing regular assistance for those struggling with daily care. Residents can live in private apartments or rooms while having the peace of mind that someone is looking out for them.
Every resident has their own unique needs, so staff members work with them to develop personalized care plans and provide the support they need to live well.
Memory Care
Memory care can help seniors with cognitive impairments such as Alzheimer's and dementia.
Memory care communities are designed to provide a safe and secure environment for residents living with cognitive challenges. Staff members are trained to care for individuals with unique cognitive needs and are available 24/7 to assist with ADLs and safety concerns.
One of the key components of memory care that sets it apart from assisted living is specialized programming designed to promote cognitive function and engagement. Activities provided through these programs may include music and art therapy, reminiscence therapy, and other forms of tailored support.
Additionally, memory care communities often have secure outdoor spaces, allowing residents to enjoy fresh air and sunshine while remaining safe.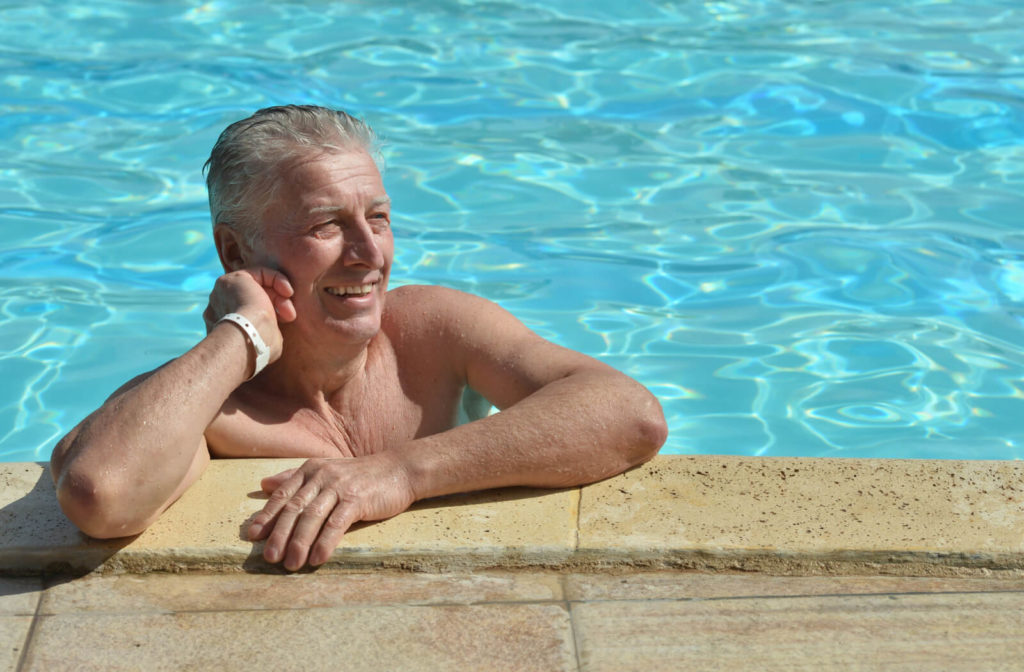 Active Adult Living
Active adult lifestyle communities are designed for seniors looking for an active and social life. Active living communities can be an ideal bridge to levels of care that include more assistance.
An active community provides services and experiences that promote spending time with friends, staying healthy, and enjoying retirement, such as fitness centers, swimming pools, social events, and group outings. Additionally, residents may have access to services such as housekeeping and transportation.
Active adult lifestyles emphasize maintaining an active social life with a variety of opportunities for residents to explore new or old hobbies with others who share similar interests.
Continuing Care
Individuals' needs can change over time, and they may not always stay in a single level of care. Being able to adapt to a resident's changing needs while helping them remain in the home they've grown accustomed to is crucial.
A continuum of care can help seniors age in place and transition to different levels of care without leaving the friends they made along the way. Communities that enable residents to remain in familiar surroundings with minimal disruptions to their routine can be especially important for those with dementia.
Senior Living for Everyone
Operating an outstanding senior living community requires time, care, and an understanding that each resident is unique. At Distinctive Living, we have the operational expertise to help you be confident your community can address the needs of your residents.
When you're ready to see the kind of community we can build together, let's connect!