You invest in your future when starting a business. Senior living communities are unique businesses—getting one off the ground can be challenging without the proper knowledge. It's important to get everything in order before you can focus on the day-to-day operation of your business.
There is plenty of vital information related to starting a memory care business. Some essential information includes having a solid business plan, tracking all the details, hiring a quality team, investing in your residents, and establishing your brand.
Why Invest in Memory Care?
Investors and entrepreneurs are always looking for the "why" of a business, and memory care offers plenty to be excited about. This service provides older adults with dementia or cognitive decline with the daily support they need. According to the National Institute on Aging, over 6 million Americans live with Alzheimer's disease.
Additionally, the market size for memory care services is predicted to grow. According to market research, memory care was valued at 5.82 billion in 2022 and is likely to increase by 5.1% over the next 7 years.
What Should You Know About Starting a Memory Care Business?
Starting a business is a long and complex process—especially when providing essential services like senior living. Besides resident needs, you must worry about costs, insurance, licenses, taxes, and everything else.
Focus on these main concepts when starting your memory care business:
Have a Solid Business Plan
A solid plan is the foundation of a business. It helps identify your focus, key pieces of your identity, organizational structure, competitors, and more.
Your business plan should feature these key elements:
Business location
Business name
Demographics
Services provided
Staffing information (numbers and needs)
Regulatory information
Market analysis
Cost estimates
Working with professionals can provide access to a wealth of knowledge and support to help get your business off the ground. They can help you from the beginning of your business plan till your first day of opening.
Figure Out all the Details
The little details matter when starting a business. Licenses, taxes, business accounts, government regulations, and insurance are some of the necessities for running a memory care community. These aspects of business can be confusing even for experienced entrepreneurs.
Working with Distinctive Living can provide someone to support the important details of your business, helping you avoid potential pitfalls.
Have an Excellent Day-to-Day & Long-Term Team
It takes a village to run a memory care business, including nurses, caretakers, kitchen staff, and management. Depending on the size of your community, you might need dozens of staff members for various roles.
Some of the necessary team members needed in a memory care community include:
Maintenance workers
Activity directors
Housekeepers
Nurses
Nursing assistants
Kitchen staff
While daily care and support for your residents are essential, don't forget about the long-term vision for your business. It can be beneficial to have expert support to handle the little details if you're investing in senior living. Distinctive Living can help you manage the daily operations of your business and support your long-term goals.
Invest in the Best for Your Residents
Planning, insurance, and legal documents are all necessary when starting a memory care community, but they aren't the most important aspect of your business. The essential part of a memory care business is the service itself.
Invest in quality experiences, services, and staff to provide residents with the best care possible.
Identify Your Brand
A brand is essential for any business looking to gain and retain customers, including senior living. While providing quality services and compassionate care is vital for your memory care community, your brand will help make you memorable and stick out to the public.
If you're looking to break into the senior living market, consider a partnership with an established brand. They can provide the support you need while giving your business the reputation it deserves.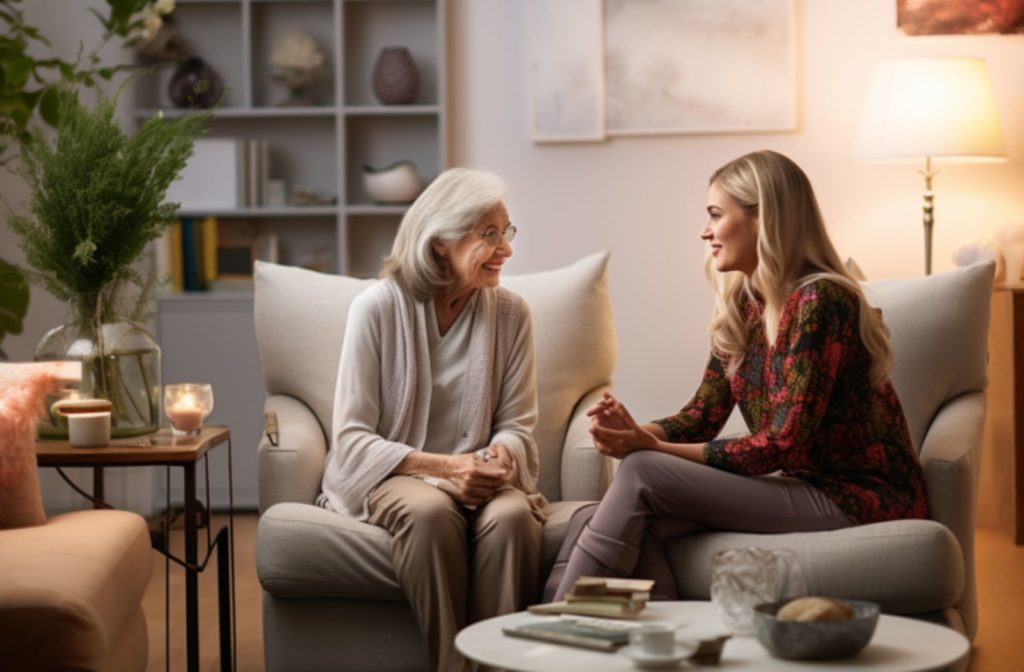 See How Distinctive Living Can Support Your Senior Living Project
A helping hand never hurts when you're starting a business. Whether acquiring or starting from scratch, working with an expert can help your business thrive. Distinctive Living can help you invest, manage, and handle the business process from start to finish.
Contact Distinctive Living if you're interested in establishing a memory care business.